Transhumanist organizations and writers are collaborating with religious and humanitarian groups to feed, educate and make self-sufficient twenty children at a "boarding school" (orphanage) in Jinja, the second-largest city in Uganda. The school is called "COISER" (Community Intiative for Self Reliance.)  Uganda has a population of 2.5 million orphans – 40% of the children are orphaned due to AIDS.
Transhumanist partners in this endeavor are:
Brighter Brains Institute – a non-profit in the San Francisco Bay Area. Director is Hank Pellissier, producer of the Transhuman Visions conferences. Many  transhumanists are Fellows at BBI, and dozens of transhumanists have been speakers at the conferences that hundreds of transhumanists attended.
Mormon Transhumanist Association – Many members of the MTA – like president Lincoln Cannon – are consistently generous in their philanthropy. Another charitable member – Roger Hansen – has been active in Uganda for a decade, setting up playgrounds, installing wells and solar systems.
Northminster Memorial United Church in Flin Flon, Canada. Alex McGilvery, a transhumanist contributing writer at the Institute for Ethics and Emerging Technology, is a pastor here.
Anya Petrova – webmaster for FuturismX – an up-and-coming portal for transhumanist events.
Peter Caramico – Assistant Secretary of LongeCity.org. Peter is also a filmmaker; he developed an outreach video for for Gennady Stolyarov's book Death is Wrong.
Kennita Watson – cryonics advocate, software engineer, Extropian
Bryce A. Lynch – integration security engineer in financial cryptography. He blogs at http://drwho.virtadpt.net/); he's an information security researcher and consulting agent of the hacktivist collective Telecomix.
A crowd fund campaign for the COISER orphanage has been launched to raise $3,000 for a Poultry Farm. Cash raised selling the eggs would support the orphanage, providing it with economic self-sufficiency. Plus, the children could eat the eggs themselves, guaranteeing excellent healthy fat and protein for their brains.
The crowd fund campaign is HERE at GoFundMe.com.
A video of the orphanage fund drive is HERE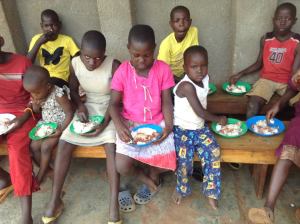 Contributions and promotional help are pouring in steadily; the chicken farm is 45% funded. Mormon Transhumanist Association members have already donated $270; Alex McGilvery's friends, and members of his Northminster Memorial United Church in Flin Flon, Canada, have donated $270; and Brighter Brains Institute members have donated $185.
Thrilling perks are offered to contributors. With a $25 donation a laying hen gets named after you, if you contribute $50 you get a coop with your name on it, $75 and your name is immortalized on a fencepost, and for $100 you can stay in the orphanage's Guest House, when you vacation there.
Many children at COISER are orphans because their parents died of AIDS, and many are themselves HIV/AIDS positive. Other children were left there by very poor parents who could not meet the children's basic needs – food, clothing, education, medical care. A third category are the children with mothers in prison; the mothers gave birth to them in jail and they gave them up because they had no support.
Jinja has a large percentage of the population defined as "working urban poor" – average annual household income is estimated at $1,000.
Even if you can only donate $10 – that's more than 2 days of wages for most Ugandans.
The transhumanists participating in this charity drive hope that others will join this unique collaboration, to benefit children in desperate need.
All you have to do is go HERE and contribute.