NOTE: This Certificate is no longer being Taught.  We are currently talking to other professors to possible teach a new version.
Transhumanity.net and Brighter Brains Institute are co-hosting an exciting and unique Certificate in Transhumanism course.
The course was first offered at "TNET" two years ago. Dozens of people have taken the course, including TNET editor David J Kelley.
THE CURRICULUM:
1. Introduction – Students answer Transhumanist Survey questions + examine results of this extensive poll, to see how they "fit" into transhumanism
2. Background Studies – Students read 20 transhumanist essays (from a selection of 100+). Students provide short summaries/critiques of the 20 essays (this helps certificate instructors determine the student's interests).
3. Publication – students compose four carefully-researched reports. The essays need to be 1,000-2,000 words in length, with footnotes or hyperlinks, and references. When the essays are completed, they're published at a transhumanist website. Certificate instructors assist students in research and writing.
4. Visual Propaganda + Social Impact – students create either a 2 minute video on a transhumanist topic, or 3 jpeg "memes." Technical instruction is provided. Final products are displayed on a transhumanist website. Students also learn to use multiple social media – how to "drive traffic" via reddit, etc.
5. Summary – a 500 word summary written by the student, describing what they learned about transhumanism and how they intend to incorporate and promote its values.
6. Certificate is awarded, with signatures, that describe what the graduate accomplished.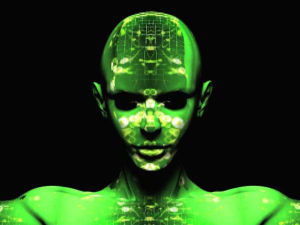 ADDITIONAL PERKS FOR EACH STUDENT:
1. A book that contains advice on how to increase mental capacity.
2. Introductions to editors and publishers of futurist and transhumanist websites.
HOW TO ENROLL:
Queries can be sent to brighterbrainsinstitute@gmail.com. Talking to a "live person" is also possible, just leave your phone number and Skype number at the email above, with a convenient time to reach you.
to enroll, click to this site HERE  – the cost of the Certificate Program is $125

INSTRUCTORS – Kevin Russell and Hank Pellissier: 
Hank Pellissier is the founder of Transhumanity.net and the current director of Brighter Brains Institute. He was a reporter for HplusMagazine.com in 2009-2010 where he wrote popular essays like Eight Ways In-Vitro Meat Will Change Our Lives and Sexbots Will Give Us Longevity Orgasm. After that he moved to the think tank Institute of Ethics and Emerging Technology, where he wrote seven of the Top Twelve articles in 2011, and four of the Top Twelve in 2012. Additionally, he was IEET's Managing Director in 2012. He founded Transhumanity.net in September 2012, ImmortalLife.info in March 2013, and BrighterBrains.org in August 2013. His books include Invent Utopia Now: transhumanist suggestions for the pre-Singularity Era; Brighter Brains; 22 ways to elevate or injure IQ, plus he edited the anthology Human Destiny is to Eliminate Death, and he's co-editing the upcoming anthology The Poorest of the Poor will find Pasture – creating abundance with compassion and technology. He has produced eight TRANSHUMAN VISIONS conferences in Washington D.C., San Francisco, Berkeley, and Piedmont, on topics ranging from Global Catastrophic Risk to the Future of Love, Sex, and Marriage. He's also instigated projects that use technology to help poor communities; he's crowdfunded to ship DIY Soylent to a malnourished tribe in The Philippines, to raise "Tool Money" for Uganda AIDS orphan carpentry workshops, and other "trans-humanitarian" actions. A letter of recommendation supporting his ability to teach the Certificate in Transhumanism course is HERE
Kevin Russell is a transhumanist, philosopher, futurist, lecturer,
founder of Simulet, and the Executive Director of Serious Wonder. Kevin enjoys educating and debating the optimistic side of technology and humanity.
To Enroll – click to this site HERE . Options are to PayPal $125 to hedonist [deleted], or send check to [deleted]